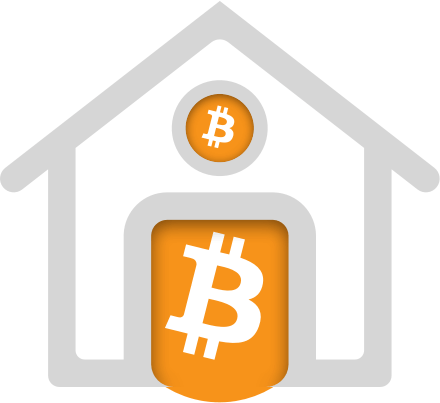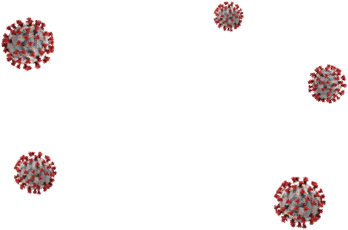 Good News For The Tough Times
Staying Home? Get paid for
surfing the web!
Stuck at home due to the coronavirus lockdown? Just about time to make some extra buck! Check our step-by-step guide on how to earn crypto for just using the browser as usual.







6 easy steps to get the most out of CryptoTab Browser
Follow the guide to maximize the outcome.
We hope this guide's given you some ideas on how to earn online during the lockdown—and after it ends
Need some more food for thought? Check the "Tips & News" section.
Haven't tried CryptoTab Browser ® yet?
CryptoTab — a fast & convenient browser designed for anyone, who are looking for better web experience and additional income source.
It takes less than a minute to download and set up.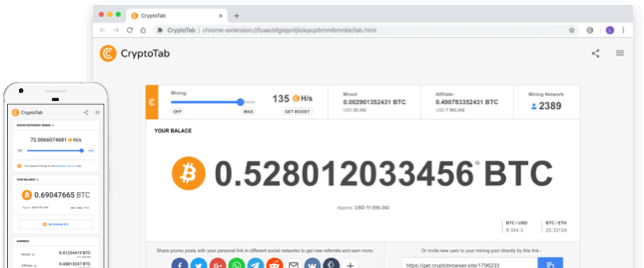 It is an incredibly lightweight and fast browser

Built-in mining features
CryptoTab

User-friendly customizable
interface

Support for synchronization on multiple devices
Import
data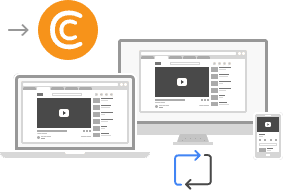 Effortlessly import your data from another browser and synchronize across multiple devices.
Import your bookmarks, list of favorites, history, and extensions from any other browser, and keep browsing through the same user interface with additional mining features.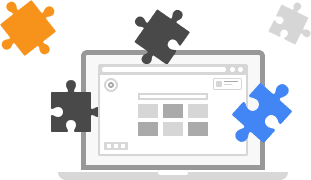 Enhance your browser with over 150 thousand extensions
Set up your browser by adding extensions that suit your needs. Add an ad blocker and tools for security, enhance performance, install your own design themes, and enjoy many other possibilities.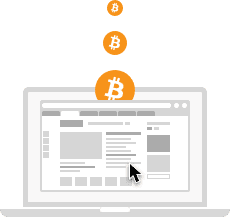 Mine Bitcoins yourself and invite friends so you can earn even more!
As you invite friends, explain that they should regularly use the browser for visiting websites and social networks, watching online videos, etc. Mining speed is higher when the browser window is active. This way, they make more money while your income from your referrals increases, too!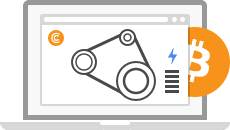 Browser with built-in mining
The mining feature allows you to earn cryptocurrency with no need to buy special equipment. Use the browser as you are used to, visit your favorite sites and communicate over the web — CryptoTab mining algorithm will take care of the rest.

Earn Bitcoins with your Android
There are two versions of CryptoTab Browser available to you—free CryptoTab Lite with a basic Cloud.Boost speed of 1000 H/s and Pro version with hashrate up to 1500 H/s and advanced features. Choose your preferred option and earn bitcoins using a secure web browser with a mining algorithm.
Lite
Free version
Basic Cloud.Boost speed of 1000 H/s
Doesn't drain the battery
Unlimited number of remote devices
Unlimited funds withdrawal from 0.00001 BTC
Pro
No ads
Basic Cloud.Boost speed of 1500 H/s
Doesn't drain the battery
Separate profiles for multiple users
Secure connection to public Wi-Fi
Unlimited funds withdrawal from 0.00001 BTC
Unlimited number of connected remote devices