The world's first browser with mining features
Enjoy faster browsing and get extra income
Download CryptoTab Browser to enjoy super fast and secure web surfing. Get an extra income source with no effort or expense.
Download and setup usually takes less than a minute.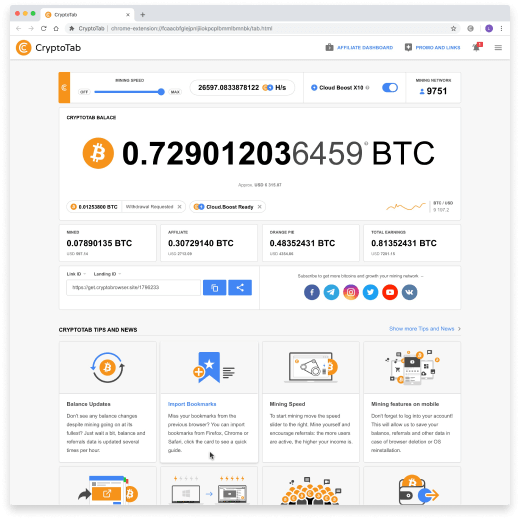 Web Surfing Made Profitable

Built-in mining features
CryptoTab

User-friendly customizable
interface

It is an incredibly lightweight and fast browser

Support for synchronization on multiple devices
Quick video explaining CryptoTab
Watch the short video to learn more about CryptoTab Browser and its core advantages.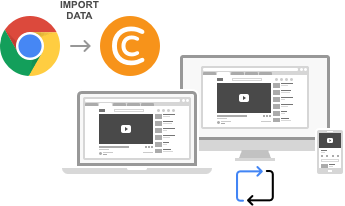 Effortlessly import your data from another browser and synchronize across multiple devices.
Import your bookmarks, list of favorites, history, and extensions from any other browser, and keep browsing through the same user interface with additional mining features.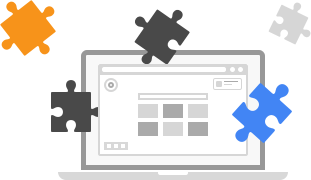 Enhance your browser with over 150 thousand extensions
Set up your browser by adding extensions that suit your needs. Add an ad blocker and tools for security, enhance performance, install your own design themes, and enjoy many other possibilities.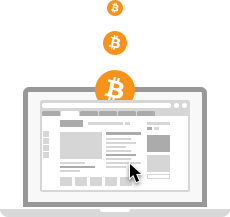 Mine Bitcoins yourself and invite friends so you can earn even more!
As you invite friends, explain that they should regularly use the browser for visiting websites and social networks, watching online videos, etc. Mining speed is higher when the browser window is active. This way, they make more money while your income from your referrals increases, too!
Download and setup usually takes less than a minute.
Get access to CryptoTab right from your mobile device
We have created a fast and lightweight mobile browser with user friendly interface and incredible built-in features. Manage your CryptoTab account right from your mobile device - check your balance, make withdrawals anytime you want, invite new users to your network, etc.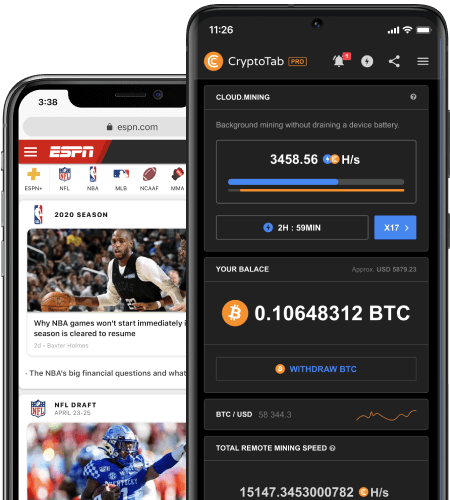 Earn Bitcoins with your Android
There are two versions of CryptoTab Browser available to you—free CryptoTab Lite with a basic Cloud.Boost speed of 1000 H/s and Pro version with hashrate up to 1500 H/s and advanced features. Choose your preferred option and earn bitcoins using a secure web browser with a mining algorithm.
Lite
Free version
Basic Cloud.Boost speed of 1000 H/s
Doesn't drain the battery
Unlimited number of remote devices
Unlimited funds withdrawal from 0.00001 BTC
Pro
No ads
Basic Cloud.Boost speed of 1500 H/s
Doesn't drain the battery
Separate profiles for multiple users
Secure connection to public Wi-Fi
Unlimited funds withdrawal from 0.00001 BTC
Unlimited number of connected remote devices