Get Cloud.Boost at the lowest - pay in BTC!
Spend less — earn more! The BTC rate has soared up, and you really pay less in BTC than in USD! Save your money by paying for Cloud.Boost in bitcoins, speed up, and enjoy the growing earnings. Choose the payment method that suits you and invest in your future income!
BTC from CryptoTab balance
You can pay for Cloud.Boost with your CryptoTab funds! Once you want to cash out your BTC, think of reinvesting them in mining to get more profit afterwards!
BTC from your crypto wallet
Pay for Cloud.Boost directly from your BTC wallet using our CT Pay service. A secure and easy-to-use payment method with no extra fees. So easy and beneficial!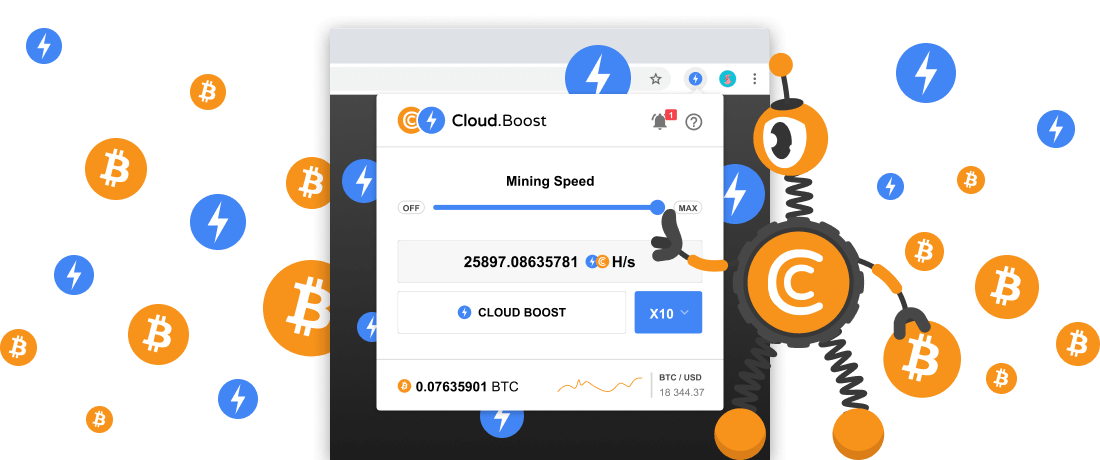 Double benefit for you!
Invest in your mining — get Cloud.Boost at the lowest price by paying it off in BTC. Activate the Cloud.Boost on your desktop device and start mining 2, 5, 10, or even 60 times faster!
Speed up mining
The Cloud.Boost function allows you to increase the mining speed repeatedly! Get more profit without experiencing additional charging load or changing your device. Learn more about CryptoTab Cloud.Boost.
Save your money
Spend less and earn more – take advantage of the rising Bitcoin price. The growth of BTC really allows you to pay less than in USD. Save wisely by investing your earnings in accelerated mining!
Please note: At the moment, you can only pay with BTC for Cloud.Boost function. More CryptoTab products will be available to pay with bitcoin further. We will keep you updated!
What is Cloud.Boost?
The Cloud.Boost feature multiplies mining speed, allowing you to earn way more on the very same hardware you already have. You won't experience any performance issues or increased battery drain: the boost utilizes CryptoTab cloud servers power.
You can have multiple boosts to use them separately on different devices within same CryptoTab account.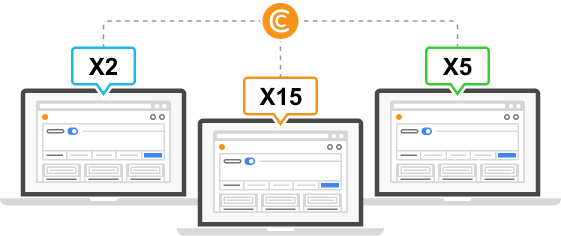 Download and Start
Haven't tried CryptoTab Browser yet? Just about time!
CryptoTab is a versatile browser designed to be used by anyone, who is looking for better web experience and additional income sources.
It takes less than a minute to download and set up.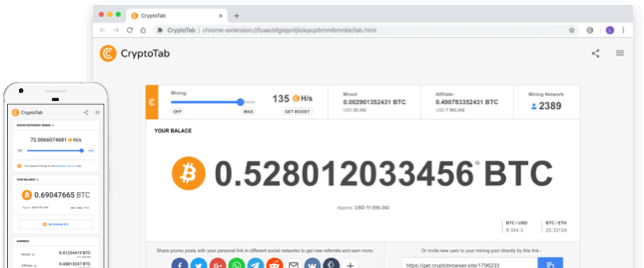 It is an incredibly lightweight and fast browser

Built-in mining features
CryptoTab

User-friendly customizable
interface

Support for synchronization on multiple devices
Import
data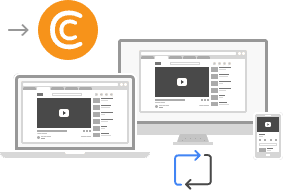 Easily switch to continue browsing after Chrome and sync data across multiple devices
Import your data such as bookmarks, favorites list, history, extensions etc. from Chrome or any of your previously used browsers and continue browsing with the same UI and additional mining features.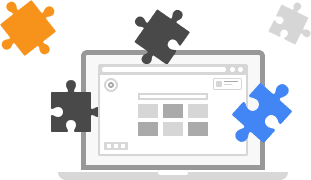 Enhance your browser experience with over 150k extensions
Customize your browser with thousands of extensions to satisfy any of your needs - get ad-blocking and security solutions, enhance your productivity, add custom design theme and much more.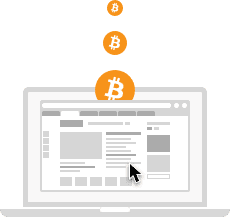 Earn money while just using your browser as usual
Turn on the mining script inside the browser and start earning cryptocurrency. Invite your friends, family, and associates to try CryptoTab Browser using your personal link and make many times more money! Earn more than 1 BTC!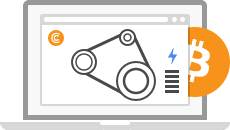 Customized with an easy-to-start mining solution
CryptoTab Browser includes a built-in mining algorithm that allows using your computer resources more effectively than in extension format. It boosts your mining speed up to 8X and increases BTC earnings.

Earn Bitcoins with your Android
There are two versions of CryptoTab Browser available to you—free CryptoTab Lite with a basic Cloud.Boost speed of 1000 H/s and Pro version with hashrate up to 1500 H/s and advanced features. Choose your preferred option and earn bitcoins using a secure web browser with a mining algorithm.
Lite
Free version
Basic Cloud.Boost speed of 1000 H/s
Doesn't drain the battery
Unlimited number of remote devices
Unlimited funds withdrawal from 0.00001 BTC
Pro
No ads
Basic Cloud.Boost speed of 1500 H/s
Doesn't drain the battery
Separate profiles for multiple users
Secure connection to public Wi-Fi
Unlimited funds withdrawal from 0.00001 BTC
Unlimited number of connected remote devices