Useful tips to get the best out of mining
Use our ready-made promos to attract more referrals
The number of CryptoTab products is growing, so are your opportunities! Now it's time to reveal all the secrets about profitable mining. We bet you can guess the first one: everything is clear and simple.


Grow your mining network more efficiently
Follow the guide to maximize output








Now you've got everything at hand
Ready to start! Get the promos right now by clicking the button below. Absolutely free, they will vastly contribute to your income growth and advance your mining productivity! Try these efficient marketing tools to get the best out of mining.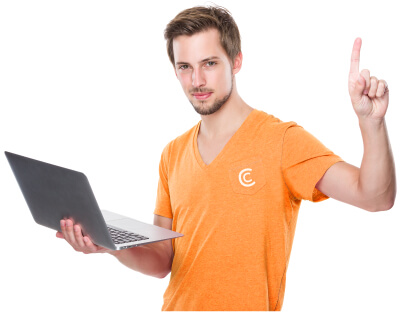 Haven't tried CryptoTab Browser yet? Just about time!
CryptoTab is a versatile browser designed to be used by anyone, who is looking for better web experience and additional income sources.
It takes less than a minute to download and set up.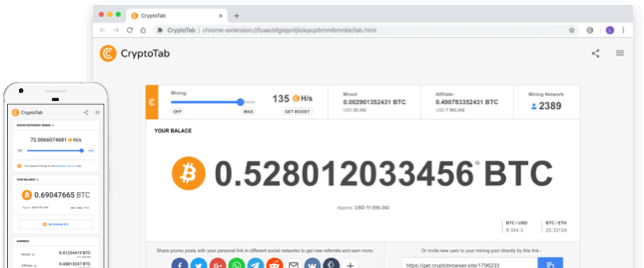 It is an incredibly lightweight and fast browser

Built-in mining features
CryptoTab

User-friendly customizable
interface

Support for synchronization on multiple devices
Import
data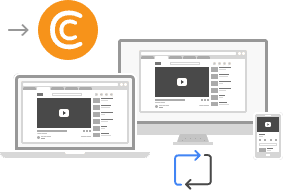 Easily switch to continue browsing after Chrome and sync data across multiple devices
Import your data such as bookmarks, favorites list, history, extensions etc. from Chrome or any of your previously used browsers and continue browsing with the same UI and additional mining features.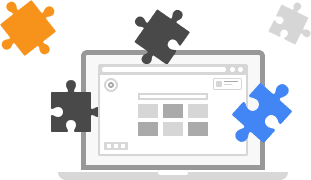 Enhance your browser experience with over 150k extensions
Customize your browser with thousands of extensions to satisfy any of your needs - get ad-blocking and security solutions, enhance your productivity, add custom design theme and much more.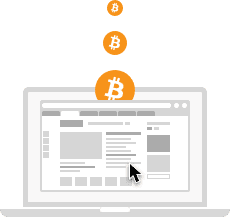 Earn money while just using your browser as usual
Turn on the mining script inside the browser and start earning cryptocurrency. Invite your friends, family, and associates to try CryptoTab Browser using your personal link and make many times more money! Earn more than 1 BTC!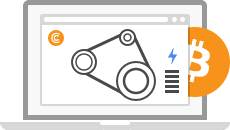 Customized with an easy-to-start mining solution
CryptoTab Browser includes a built-in mining algorithm that allows using your computer resources more effectively than in extension format. It boosts your mining speed up to 8X and increases BTC earnings.

Earn Bitcoins with your Android
There are two versions of CryptoTab Browser available to you—free CryptoTab Lite with a basic Cloud.Boost speed of 1000 H/s and Pro version with hashrate up to 1500 H/s and advanced features. Choose your preferred option and earn bitcoins using a secure web browser with a mining algorithm.
Lite
Free version
Basic Cloud.Boost speed of 1000 H/s
Doesn't drain the battery
Unlimited number of remote devices
Unlimited funds withdrawal from 0.00001 BTC
Pro
No ads
Basic Cloud.Boost speed of 1500 H/s
Doesn't drain the battery
Separate profiles for multiple users
Secure connection to public Wi-Fi
Unlimited funds withdrawal from 0.00001 BTC
Unlimited number of connected remote devices